Helios4 Full Kit is successfully Funded :-)
With 400++ units ordered we successfully reached our pledge goal for the Helios4 Full Kit. That's awesome, a big kudos to all of you for your trust and support!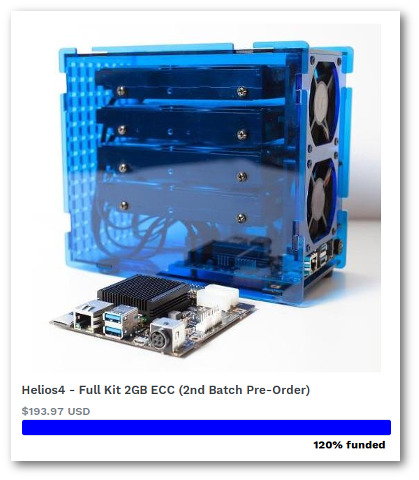 We are getting ready to fire up manufacturing. But first we wanted to give a last chance to people to snap a Helios4 from this batch, so we decided to extend the deadline by 72 hours.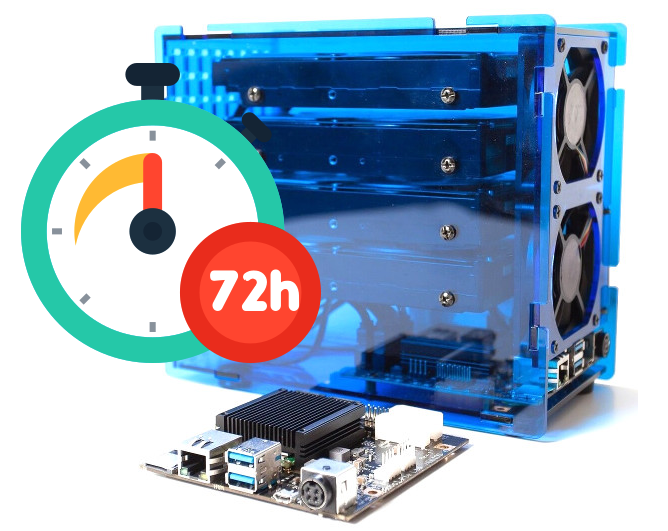 If you want to get Helios4, you have until Wednesday 8th August 23:59 SGT to make your move. This is your last chance to order it.
Here a Youtube video from one of our first backers (Topher Webb) who recorded the unboxing of his Helios4 from the 1st batch.
Note: Regarding the Basic Kit, we won't produce it since the amount of pre-orders is way to low (15 units). We will contact each person who pre-ordered it with the option to upgrade to the Full Kit or to get refunded.
---
---