Unfortunately we are again facing delay on the final stretch. Although we are happy to say that the manufacturing of Helios4 boards is over, it's the ongoing quality test process at the factory that ended up being a bit of a bottleneck.
Our supplier/manufacturer will only be able to send the batch over to Singapore next week, which means orders fulfillment will only start first week of Jan 2018.
However we already started to pack all the accessories (casing, fans, power supply, cables, etc…). This way when we finally receive the boards we can start dispatching immediately.
We apologize again for the delay. Be sure we share your frustration…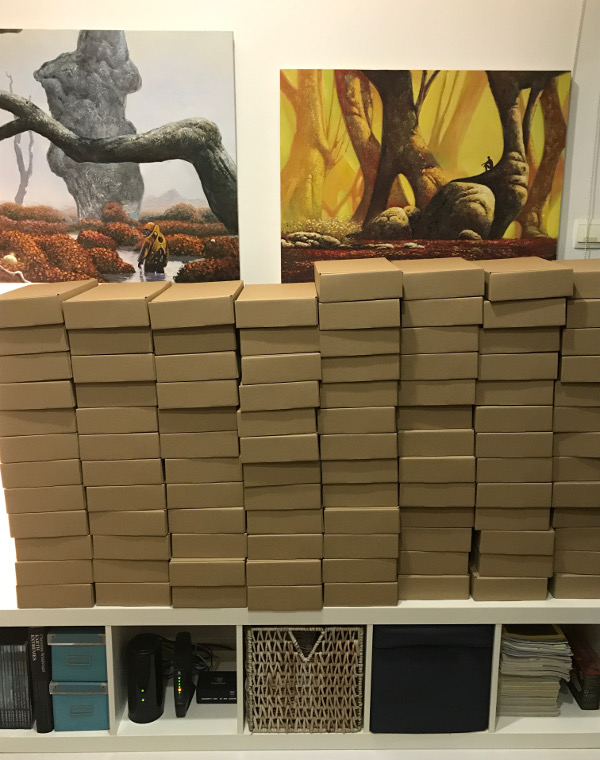 This is hundred boxes already.
The Kobol Team wish you a Happy Christmas.
---
---