When we introduced the ECC option for Helios4 we didn't expect it would have such success. But here we are, only 50 units away from our 300 units goal.
It seems most of our backers realized the awesome deal we put up : with the discount code KSBACKER10 (-10$) and the reduced shipping fees you get this premium 2GB ECC option for the same price than our early bird Full Kit standard 2GB.
We are on a good trend to reach our goal, but let's not forget that after the first week it's when things have tendency to slow down. So let's push for it and help us share the news about this new campaign by sharing the Helios4 website : https://kobol.io/helios4
To finish, a nice article about Helios4 in the Marvell Blog : here
Thanks to all of you for the great support… and a special thanks to backer Dominic for ordering 90+ units.
Get your Helios4 Now : Kobol Shop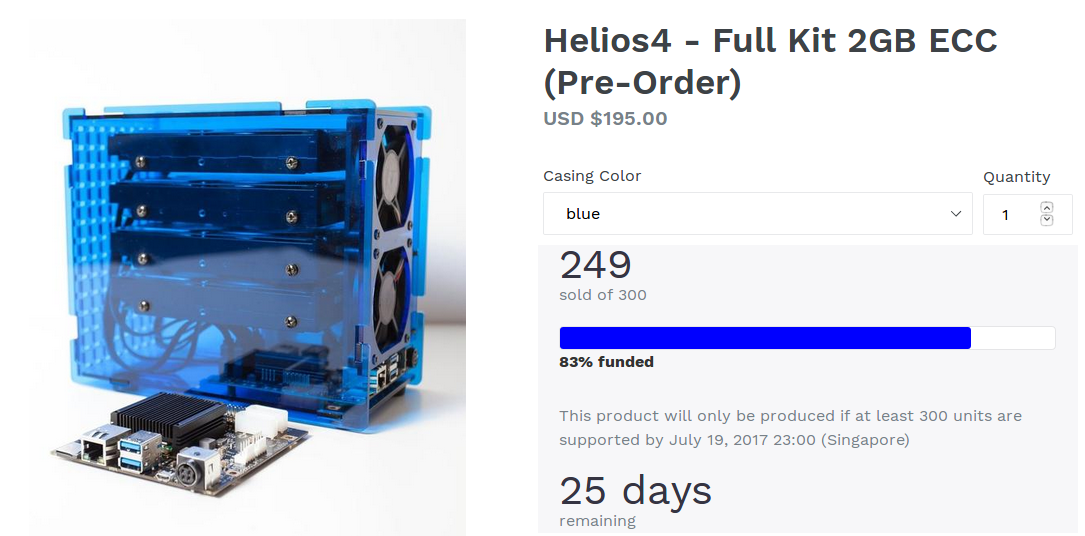 ---
---